What does MACRA mean for your organization?
What steps should you be taking now to prepare your organization for this landmark legislation?
---
What is MACRA?
MACRA is a disruptive, regulatory program to existing physician reimbursement with many elements and moving parts. It transitions providers away from traditional fee-for-service and introduces revenue gain or loss based on key value-based metrics.
The program includes two new Quality Payment Programs, the Merit-based Incentive Payment System (MIPS) and Alternative Payment Models (APMs), both of which go into effect over a timeline that started in 2015 and goes through 2021 and beyond.
---
Learn more about MACRA
---
MACRA checklist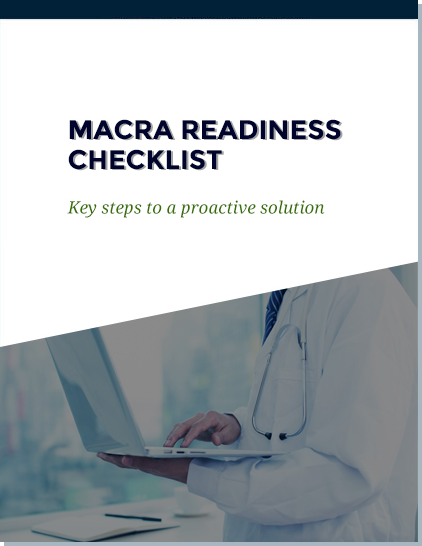 MACRA, a landmark legislation has the potential to significantly impact your organization's revenue if you do not have the processes, procedures and systems in place.
Start reviewing your organization's readiness by asking questions that will help you gauge your organization's preparedness for MACRA.
Are we ready for the new performance reporting that began on Jan. 1, 2017?
Do we understand both the upside payment gain and downside penalty impacts?
Do we have the right people, technologies and processes in place to be prepared for MACRA?
Download now
---
---
Learn more about MACRA